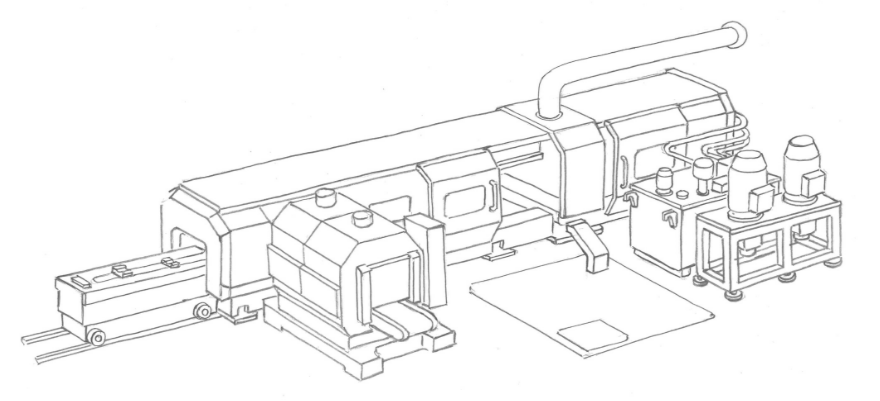 We have designed and produced complete line for assembling cylindrical parts with interference.  Horizontal hydraulic press of 600 tons is made according to customer request.
The machine is comprised of the following:
Hydraulic press of 600 t, Work Stroke 1000 mm,

Transporter with conveyor belts of pipe and protective cover, designed for precise positioning of working parts,

Low-temperature flow furnace with two conveyors for heating the protective cover up to 600 °,

Hydraulic unit 5000 l and installed power 450 KW,

Unit for cooling parts after integration,

Electrical cabinets, programmable logic controllers, operator programmable terminals HMI, application software...
 

• Maximum force 600 t

• Cylinder diameter Ø 500

• Cylinder Stroke 1000 mm

• Pump flow 750 l/min

• Max pressure 350 bar

• Installed power 1MW